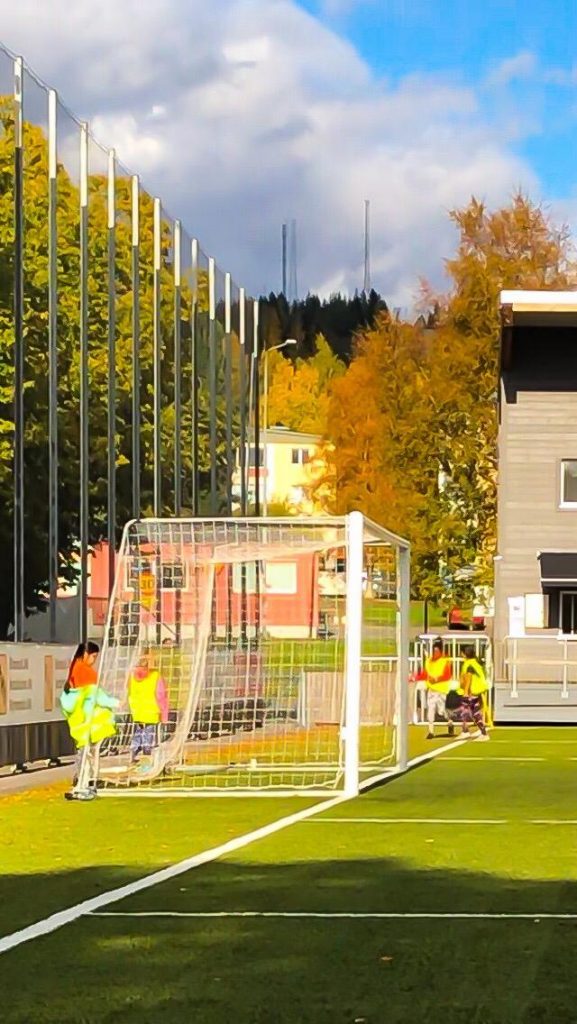 Last Saturday (28/9), Sunnanå's Dam A-Laget played their final match of the series. Sunnanå won 4-0 which means that they won the series and get to play in qualifiers for Elitettan. Team TUSS got to be part of this special day when girls from both the younger and older group were involved in the match. Several of the younger girls got to be ball girls during this match and a few of the older girls got to work in the kiosk.

Three older girls that helped out were Lati, Aisha and Larissa and here is what they had to say about their day.
Lati:
It was great. It was not my first time to work in kiosk but it was my first time to work with my friend Aisha so that was great. I didn't think that we will have many customers but we had a lot of customers and we were busy. I don't think they stand too long on kiosk because we were as fast as possible and I think they were enjoyed in our services because there wasn't any complains. I felt good and worked hard. But a little sad because I didn't see when Sunnanå team scored .
Aisha:
Yes it was great fun and the same as Lati said the first time I work with her and I we will do it again and there were many "customers" but I am a little sorry that I saw no goals but hope to see Sunnanå on the TV in the future so we can see you. Good luck!!.
Larissa:
It was great working at the game, I was in charge of the grill, it was the first time that I grilled burgers on the grill but everything went smoothly.
And I got pretty good view of the field, it was a great match to watch.
Overall it was a great day for Sunnanå and even the younger girls had a fun time being ball girls.
We hope to see everyone tomorrow (5/10) for Sunnanå's first qualification match against Bollstanäs. The match is at 17:00 at Electrolux Home Arena.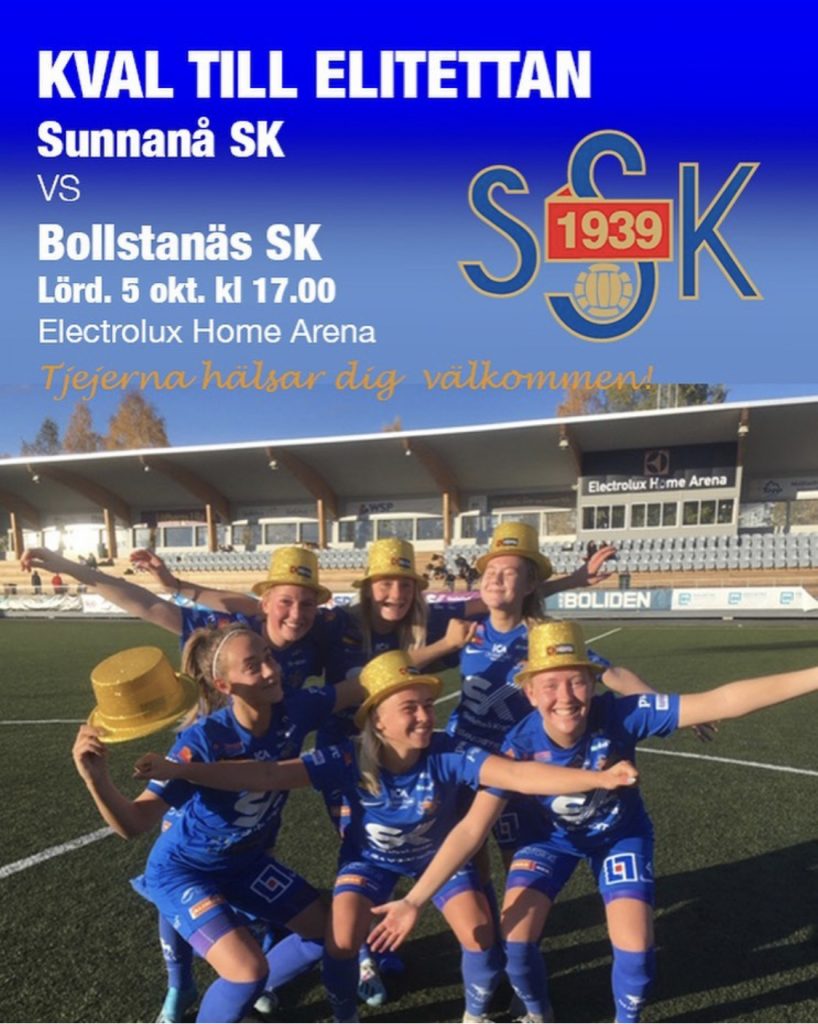 /Bupe